Engineering Manager @BlockFi
BlockFi's mission is to provide liquidity, transparency, and efficiency to digital financial markets by creating products that meet the needs of consumers and corporations across the globe. We build bridges between traditional finance and digital markets that enable growth for all participants.
At BlockFi, our software engineers are part of the overall Product department. Our number one objective is to reliably deliver products that meet the needs of the business and our clients. That primary objective of product delivery is supported by three interrelated functions: Architecture, Product Management, and Operations.
Architecture's focus is on the design and strategy of our technology so that we're ready for tomorrow. 
Product Management's focus is on requirements, project management, and acceptance so that what we deliver is on schedule and as expected.
Operations' focus is on the people and processes so that we effectively meet objectives while cultivating a positive culture and work environment.
Who We Need
We want to work with people who are humble enough to recognize they don't know everything and curious enough to ask questions. People who understand the difference between leadership and "being the boss". Some of the specific characteristics we look for include:
A people-first approach to leadership
A strong technical background
Experience managing teams of engineers
Excellent communication skills, including the ability to build relationships
What You'll Do
This is a dynamic role, and your day-to-day will vary. Nevertheless, here are some themes that will persist:
Foster an motivating work culture and environment for your engineers to be successful
Manage up to 8 people.
Your direct reports will be software engineers.
Hold weekly 1:1s with your direct reports
Contribute towards the continuous improvement of process and the team
Help measure and achieve department metrics/goals
Participate in the hiring process to ensure company culture is grown
Communicate clearly and collaborate effectively across the Product department
Work on small features and bugs (nothing critical path) and assist with code reviews
Why BlockFi?
BlockFi has experienced incredible growth since our launch in August 2017. From raising over $100MM in debt and equity capital to helping thousands of clients (and growing!) do more with their crypto assets, we have established a dominant position as the debt and credit crypto market leader in the U.S. As we expand our product suite and geographic footprint, our addressable market will grow exponentially.
BlockFi's leadership team has decades of experience in the traditional financial services and banking world, and we take a conservative approach to regulation that will position us well for sustainable long-term growth and expansion.
Our team is comprised of highly motivated professionals from diverse backgrounds. We are aiming to become the leading lender in crypto and are poised to redefine the global financial ecosystem for the better. In addition:
BlockFi is one of the first companies to ever offer crypto-backed loans and the only company whose founding team has an institutional understanding of the debt capital markets and regulatory landscape in the U.S.
$4.3MM of seed funding and $50MM in capital for funding loans
$100 MM of Series A, B, and C funding led by Valar Ventures with participation from Susquehanna, Winklevoss Capital, Fidelity, Galaxy Digital, Akuna Capital, and Morgan Creek
We are moving quickly and have already deployed substantial capital into the space, proving our ability to execute and capture customer demand
We offer
Competitive salary
Unlimited vacation / sick days
Work alongside an enthusiastic, collegial, and driven team in a highly meritocratic environment
Apply
Your application has been successfully submitted.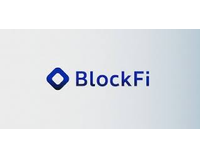 The future of finance