Principal Data Scientist (San Francisco or Remote)
Coinbase
Full time
San Francisco, CA, USA Remote
Nov 14
Coinbase has built the world's leading compliant cryptocurrency platform serving over 30 million accounts in more than 100 countries. With multiple successful products, and our vocal advocacy for blockchain technology, we have played a major part in mainstream awareness and adoption of cryptocurrency. We are proud to offer an entire suite of products that are helping build the cryptoeconomy, and increase economic freedom around the world.
There are a few things we look for across all hires we make at Coinbase, regardless of role or team. First, we assess whether a candidate demonstrates our values: Clear Communication, Positive Energy, Efficient Execution, and Continuous Learning. Second, we look for signals that a candidate will thrive in a culture like ours, where we default to trust, embrace feedback, disrupt ourselves, and expect sustained high performance because we play as a championship team. Finally, we seek people with the desire and capacity to build and share expertise in the frontier technologies of crypto and blockchain, in whatever way is most relevant to their role.
Read more about our values and culture here.
As a Principal Data Scientist, you'll spend part of your time collaborating closely with business partners in product, engineering, finance and marketing teams to ensure we're focused on the biggest opportunities and interpreting our data correctly. And you'll spend the other part of your time with the Data team building analytics models and systems that help scale our insights more broadly, both throughout the company and directly in the product. We expect you to demonstrate clear communication, strong desire to execute, and best-in-class craftsmanship.
Read more about our values and culture here.
What you'll be doing:
Responsible for the vision and strategy behind Coinbase's experimentation and metrics platform
Work with Engineering, Product and Data teams to serve metric and experimentation needs in online and offline systems 
Provide thought leadership and guidance in driving a data-driven, measurement-focused culture
What we look for in you:
Deep domain knowledge in statistics and online experimentation in particular with a passion to efficiently measure the causal impact of our most important product changes 
Data pipelining experience (e.g. Apache Airflow) to translate measurement and statistical methodologies into scalable solutions 
Great skills in working with cross-functional teams, driving a data-driven culture company-wide
7+ years of experience providing business insights and driving data science initiatives
Nice to haves:
Ability to integrate with production systems (e.g. for experiment delivery) 
Knowledge of entrepreneurship and/or product innovation best practices
PhD in Statistics
Apply
Your application has been successfully submitted.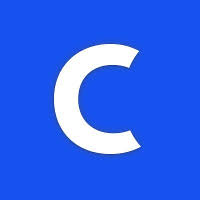 Coinbase is how the world uses crypto