Data Scientist
Coinbase
Full time
Tokyo, Japan
Nov 14
Coinbase has built the world's leading compliant cryptocurrency platform serving over 30 million accounts in more than 100 countries. With multiple successful products, and our vocal advocacy for blockchain technology, we have played a major part in mainstream awareness and adoption of cryptocurrency. We are proud to offer an entire suite of products that are helping build the cryptoeconomy, and increase economic freedom around the world.
There are a few things we look for across all hires we make at Coinbase, regardless of role or team. First, we assess whether a candidate demonstrates our values: Clear Communication, Positive Energy, Efficient Execution, and Continuous Learning. Second, we look for signals that a candidate will thrive in a culture like ours, where we default to trust, embrace feedback, disrupt ourselves, and expect sustained high performance because we play as a championship team. Finally, we seek people with the desire and capacity to build and share expertise in the frontier technologies of crypto and blockchain, in whatever way is most relevant to their role.
Read more about our values and culture here.
Blockchains are revolutionizing how financial data is shared and audited. As a Data Analyst working with the Coinbase Japan team, you will be at the heart of these innovations, building data pipelines and tools that integrate traditional banking with the future of money. 
What you'll be doing (ie. job duties):
Building data pipelines that process financial (payment) data from our platform, to generate audited accounting entries to support the Japan team
Working closely with Coinbase platform engineering to automate reconciliation of data across internal systems, and between our platform and external sources (banks, blockchains, etc.)
Designing internal tools for the accounting and compliance teams, to improve data quality and streamline back-office workflows
Perform deep analyses and build data models to understand customer behavior, and extract key insights that impact business decisions
Provide customer related data pull support for the regulatory requirements
Synthesize data learnings into compelling stories and communicate them throughout Coinbase
Work with the broader Data team to find ways to scale our insights through better systems and automation.
What we look for in you (ie. job requirements):
Fluency in Japanese & English 
Experience in data analyses using SQL, particularly with respect to ledgers and financial data manipulation.
Familiar with Python
Working/expert knowledge of Airflow, or equivalent data pipeline tool
Experience with data visualization and reporting tools
3+ years relevant experience
Demonstrate our core cultural values: clear communication, positive energy, continuous learning, and efficient execution.
Understanding of statistical concepts and experience in applying them.
Be able to independently create plans for analytics projects and build collaboration within the team.
BA / BS degree or equivalent practical experience
Nice to haves:
Knowledge of double-entry accounting, previous experience working with data processing from online transaction processors
Knowledge of cryptocurrency protocols
Be able to proactively manage prioritization of work and deliver work with great quality and influence the broader team in creating leverage
Previous experience working with financial services data is a plus
Previous experience interfacing regulators such as JFSA is a plus
Experience with Looker, Tableau or other business intelligence platforms
Domain experience in finance and compliance areas
Experience manipulating large amounts of structured and unstructured data
Apply
Your application has been successfully submitted.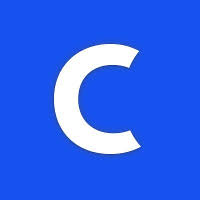 Coinbase is how the world uses crypto