Director of Trust and Safety
Coinbase
Full time
New York, NY, USA Remote
Nov 14
Coinbase has built the world's leading compliant cryptocurrency platform serving over 30 million accounts in more than 100 countries. With multiple successful products, and our vocal advocacy for blockchain technology, we have played a major part in mainstream awareness and adoption of cryptocurrency. We are proud to offer an entire suite of products that are helping build the cryptoeconomy, and increase economic freedom around the world.
There are a few things we look for across all hires we make at Coinbase, regardless of role or team. First, we assess whether a candidate demonstrates our values: Clear Communication, Positive Energy, Efficient Execution, and Continuous Learning. Second, we look for signals that a candidate will thrive in a culture like ours, where we default to trust, embrace feedback, disrupt ourselves, and expect sustained high performance because we play as a championship team. Finally, we seek people with the desire and capacity to build and share expertise in the frontier technologies of crypto and blockchain, in whatever way is most relevant to their role.
Read more about our values and culture here.
The Director of Trust & Safety will be tasked with maintaining the overall integrity and safety of Coinbase's platform. They will bootstrap and grow the team to meet the needs of a rapidly growing organization, and mentor senior leaders on the team. They will champion engineering standards and best practices, and be responsible for co-creating a multi-year vision and roadmap with their manager, reports, product partners and peers. 
What you'll be doing:
You will grow the team by hiring 20+ engineers and you will develop the team by engaging in 360 reviews for direct report managers
You will build a team reputation and brand for integrity and safety outside of the company
You will be responsible for building the Trust & Safety program by identifying team charters & establishing charter dependencies
You will develop a strong architectural foundation to provide seamless login, secure Coinbase products from unauthorized account access, and protect user privacy.
You will engage with ML, Data and Payments Risk teams to establish a prevention and monitoring program and reduce attack surfaces
You will establish and execute best infosec practices
You will communicate a multi-year Coinbase Trust & Safety vision and roadmap clearly to the rest of the company
You will follow new technology in the broader industry and incorporate into the Coinbase Trust & Safety program where appropriate.
What we look for in you:
10+ years of experience managing teams
Led teams of 30+ engineers, building Trust & Safety programs at scale, including authentication, security and privacy.
Strong written and oral communicator
Previous experience with ATO and Infosec domain
Proven experience attracting and mentoring great managers and senior ICs
Passionate about building an open financial system that brings the world together.
Build a multi-year product roadmap and execute to deliver it.
Apply
Your application has been successfully submitted.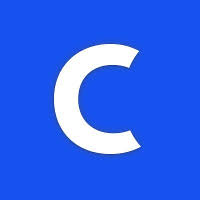 Coinbase is how the world uses crypto