Risk Transformation Manager @BlockFi
BlockFi
Full time
New York, NY, USA Remote
Feb 18
What is BlockFi?
BlockFi's mission is to provide liquidity, transparency and efficiency to digital financial markets by creating products that meet the needs of consumers and corporations across the globe. We build bridges between traditional finance and digital markets that enable growth for all participants.
About the Team and Role
We are seeking a highly motivated team player to join BlockFi's Enterprise Risk team as a Risk Transformation Manager. In this role, you will report directly to the Director of Enterprise Risk and be accountable for leading the Risk function's transformation program, a portfolio of projects to develop and refine the company's risk management capabilities. You will be expected to quickly gain an understanding of the firm's products, policies, vendors, and business lines.
Responsibilities
Lead business analysis and project management activities across a portfolio of interrelated projects to develop and refine the company's financial and non-financial risk management capabilities, and satisfy regulatory requirements.
Work with individual project managers and engage tactically in specific areas as needed to resolve day-to-day issues and challenges.
Build strong, effective, and collaborative partnerships across multiple cross-functional teams. Influence without direct authority to achieve mutual goals.
Regularly engage with senior stakeholders to report on progress, identifying obstacles, bottlenecks and critical dependencies. Demonstrate judgment in escalating issues to senior management as appropriate.
Keep abreast of the regulatory rulemaking process and collaborate on the design of projects to achieve compliance with related requirements.
Support the drafting and vetting of policies and procedures documentation.
Qualifications
4+ years of experience in senior project management, successfully delivering on projects and managing scope, assumptions, risks and issues across dependent functional groups. Deep understanding of PMO processes, standards and governance. PMP certification preferred.
Consulting or practitioner experience in capital markets, banking, or FinTech settings. Prime brokerage consulting or practitioner experience preferred.
General knowledge of financial and non-financial risk management general theory and practice.
Deep understanding of IT development, production, and business process management.
Expertise in data analyses across various data types (e.g. account data, position data, time-series data, etc.), and understanding of data governance theory. Ability to partner with data governance SMEs on the design and implementation of refinements to data architecture and data quality.
Familiarity with compliance and control testing in financial institutions.
Strong interpersonal skills and a naturally collaborative working style.
Ability and temperament to manage through ambiguity and evolving requirements and imperatives.
Excellent analytical skills, particularly the ability to identify themes and root causes underlying observed facts, spot patterns and trends, and avoid spurious data and relationships
Ability to plan, prioritize and set tangible goals; resourcefulness in navigating past obstacles.
Excellent communication skills, both written and verbal.
Solid attention to detail and comfort with working with large amounts of data.
Experience and/or interest in cryptocurrency is a plus.
Why BlockFi?
BlockFi has experienced incredible growth since our launch in August 2017. From raising over $100MM in debt and equity capital to helping thousands of clients (and growing!) do more with their crypto assets, we have established a dominant position as the debt and credit crypto market leader in the U.S. As we expand our product suite and geographic footprint, our addressable market will grow exponentially.
BlockFi's leadership team has decades of experience in the traditional financial services and banking world, and we take a conservative approach to regulation that will position us well for sustainable long-term growth and expansion.
Our team is comprised of highly motivated professionals from diverse backgrounds. We are aiming to become the leading lender in crypto and are poised to redefine the global financial ecosystem for the better. In addition:
BlockFi is one of the first companies to ever offer crypto-backed loans and the only company whose founding team has an institutional understanding of the debt capital markets and regulatory landscape in the U.S.
$4.3MM of seed funding and $50MM in capital for funding loans
$100 MM of Series A, B, and C funding led by Valar Ventures with participation from Susquehanna, Winklevoss Capital, Fidelity, Galaxy Digital, Akuna Capital, and Morgan Creek
We are moving quickly and have already deployed substantial capital into the space, proving our ability to execute and capture customer demand
We Offer
Competitive salary
Unlimited vacation / sick days
Employer paid health coverage (vision, dental, 401K)
Weekly lunch stipend
Work alongside an enthusiastic, collegial, and driven team in a highly meritocratic environment
To read more about our mission and values, check out our company website.
Above all, you should enjoy the journey. We, at BlockFi, genuinely like each other and enjoy the work we do - so should you!
Apply
Your application has been successfully submitted.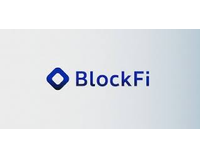 The future of finance