Security Engineer, Special Projects @Blockfi
BlockFi
Full time
New York, NY, USA Remote
Feb 3
BlockFi is a high growth startup building bridges between traditional finance and digital markets that enable growth for all participants. Our mission is to provide liquidity, transparency and efficiency to digital financial markets by creating products that meet the needs of consumers and corporations across the globe.
At BlockFi, our Security Team works across the entire spectrum of technologies and products that power our business, protecting over $3B in value. 
This role is full-time remote, even after COVID. This is a unique role that reports into the entire Security Team and will be focused on solving complex, in-house problems, often where off the shelf solutions do not exist. The Security Team is largely remote, working across timezones and prides itself on being solutions-focused. While facing incredibly complex threats in an ever-change security landscape, BlockFi has continued to thrive and needs the right tools built by passionate and energetic people.
About the Role:
As a Security Engineer in the Security Team, you'll be a part of a team that directly impacts work across our core functions: security operations and incident response, threat intelligence, red team, and fraud and risk. Much of what we need needs to be built and much of what we have needs to be refined. The Special Projects team is the go-to team that serves as the primary technical execution arm for the CSO for the firm's most sensitive projects. Navigating complex technical problems and providing insight, technical direction, and technical execution will be your day-to-day.The ability to build a solid working relationship with our core product engineering team and others including compliance and legal is a must. 
Responsibilities: 
Identify requirements and gaps in existing security tools and execute on projects designed to streamline workflows, add security, and better arm our core business functions
Map processes identifying automation and security/fraud risk reduction opportunities across lines of business
Design and implement systems and processes to enable a more security overall platform with an emphasis on the safekeeping of cryptocurrencies
Partner with business stakeholders to truly understand what and how the company runs and proactively identifying areas where security tools can be implemented or existing tools enhanced to minimize business risk, and ideally, drive business value
About You: 
Deep knowledge of the cryptocurrency ecosystem (BTC, ETH, etc.) and underlying technologies (blockchain, PoW, PoS, etc.)
Experience designing technical security protocols using cryptographic systems (SSS, MPC, etc.)
Understanding of technical enterprise security controls based on US and international frameworks (ISO, NIST, etc.)
Experience building internal tools in Javascript, Python, Bash, or similar languages
Working knowledge of physical security best practices and the ability to think adversarially when designing and implementing controls
Able to work independently while maintaining transparency and collaboration with a larger team
Excellent written and verbal communication skills, specifically able to document highly technical concepts, including operating procedures, for non-technical audiences
Demonstrated ability to continuously learn, work independently, and make decisions with minimal supervision
Ability to work effectively in teams of technical and non-technical individuals
Have extreme attention to detail without sacrificing execution rigor
Bias towards action and own tasks end-to-end
Work through hurdles and tactfully navigate the organization driving towards the objective
Be a doer that can get things done and unblock tasks while building deep organizational relationships along the way
Be thoughtful and analytical - ask why and challenge preconceived notions
Ability to work independently with minimal supervision
Own the company's problems like they are your own
Obsessive drive and passion for security and building products people use
Above all, you should enjoy the journey. We, at BlockFi, genuinely like each other and enjoy the work we do - so should you!
Why BlockFi?
BlockFi has experienced incredible growth since our launch in August 2017. From raising over $100MM in debt and equity capital to helping thousands of clients (and growing!) do more with their crypto assets, we have established a dominant position as the debt and credit crypto market leader in the U.S. As we expand our product suite and geographic footprint, our addressable market will grow exponentially.
BlockFi's leadership team has decades of experience in the traditional financial services and banking world, and we take a conservative approach to regulation that will position us well for sustainable long-term growth and expansion.
Our team is comprised of highly motivated professionals from diverse backgrounds. We are aiming to become the leading lender in crypto and are poised to redefine the global financial ecosystem for the better. In addition:
BlockFi is one of the first companies to ever offer crypto-backed loans and the only company whose founding team has an institutional understanding of the debt capital markets and regulatory landscape in the U.S.
$4.3MM of seed funding and $50MM in capital for funding loans
$100 MM of Series A, B, and C funding led by Valar Ventures with participation from Susquehanna, Winklevoss Capital, Fidelity, Galaxy Digital, Akuna Capital, and Morgan Creek
We are moving quickly and have already deployed substantial capital into the space, proving our ability to execute and capture customer demand
We offer
Competitive salary
Unlimited vacation / sick days
Employer paid health coverage (vision, dental, 401K)
Work alongside an enthusiastic, collegial, and driven team in a highly meritocratic environment
Apply
Your application has been successfully submitted.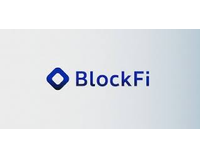 The future of finance