Business Development, Senior Counsel @coinbase
Coinbase has built the world's leading compliant cryptocurrency platform serving over 30 million accounts in more than 100 countries. With multiple successful products, and our vocal advocacy for blockchain technology, we have played a major part in mainstream awareness and adoption of cryptocurrency. We are proud to offer an entire suite of products that are helping build the cryptoeconomy, and increase economic freedom around the world.
There are a few things we look for across all hires we make at Coinbase, regardless of role or team. First, we assess whether a candidate demonstrates our values: Clear Communication, Positive Energy, Efficient Execution, and Continuous Learning. Second, we look for signals that a candidate will thrive in a culture like ours, where we default to trust, embrace feedback, disrupt ourselves, and expect sustained high performance because we play as a championship team. Finally, we seek people with the desire and capacity to build and share expertise in the frontier technologies of crypto and blockchain, in whatever way is most relevant to their role.
Read more about our values and culture here.
We are looking for a highly motivated, entrepreneurial, and experienced transactional attorney to serve as Commercial Counsel in our growing transactional team. This role will be highly visible throughout Coinbase, working alongside senior management - serving as lead counsel on a variety of complex first-of-kind transactions that will set precedent for the crypto industry. You will collaborate closely with business executives, product teams, and Legal and Compliance department colleagues to move the business forward. 
 What you'll be doing (ie. job duties):
Draft and negotiate first-of-a-kind, highly-tailored agreements with strategic partners in the finance, payments and digital currency space.
Provide practical advice on legal issues and risks, complex agreement structures and company policies in a risk-tolerant, but compliance-oriented environment.
Effectively collaborate with cross-functional teams (Business Development/Sales, Product/Engineering, Finance/Tax, Compliance) and legal colleagues to solve problems, build partnerships, and close deals quickly.
Develop scaled strategies for addressing risk in business-centric ways and build processes that allow the business flexibility and freedom to move quickly.
Look around corners and creatively solve problems for the business as they plan, build, and execute their transactional and product roadmap.
Be a business partner, not just an attorney.
What we look for in you (ie. job requirements):
Current license in a U.S. state. JD or equivalent with 6+ years of legal experience  
Interest in digital currency and blockchain technology.
Experience structuring complex transactions and negotiating and drafting commercial agreements with strategic partners in the tech, payments, and/or finance space.
Experience in a regulated financial services industry is a plus.
Experience working with and leading cross-functional teams.
Experience advising clients on risk mitigation across technology product platforms.
Experience working with and presenting to C-suite and VP-level leadership.
Comfortable challenging the status quo and preconceived notions of what is possible.
Excellent judgement, analytical rigor, clear communication, and business pragmatism.
Top-notch analytical skills with experience owning projects from concept to finish.
Comfort and experience with technology solutions that help you scale your practice.
Get to "yes" approach in working with the business.
Risk-adjusted thinking.
Sound and practical business judgement.
Intellectual curiosity and flexibility.
Team-oriented and collaborative.
High EQ, wise, authentic, with a sense of humor.
Apply
Your application has been successfully submitted.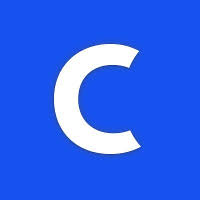 Coinbase is how the world uses crypto