Engineering Manager @Coinbase
Coinbase
Full time
San Francisco, CA, USA
Dec 23
Coinbase has built the world's leading compliant cryptocurrency platform serving over 30 million accounts in more than 100 countries. With multiple successful products, and our vocal advocacy for blockchain technology, we have played a major part in mainstream awareness and adoption of cryptocurrency. We are proud to offer an entire suite of products that are helping build the cryptoeconomy, and increase economic freedom around the world.
There are a few things we look for across all hires we make at Coinbase, regardless of role or team. First, we assess whether a candidate demonstrates our values: Clear Communication, Positive Energy, Efficient Execution, and Continuous Learning. Second, we look for signals that a candidate will thrive in a culture like ours, where we default to trust, embrace feedback, disrupt ourselves, and expect sustained high performance because we play as a championship team. Finally, we seek people with the desire and capacity to build and share expertise in the frontier technologies of crypto and blockchain, in whatever way is most relevant to their role.
Read more about our values and culture here.
The Rewards team is responsible for driving Staking and DeFI initiative across Retail and Institutional products at Coinbase. The team's mission is unlocking the utility phase of Crypto by enabling Coinbase to win at Staking and DeFI. 
Currently the team consists of 6 Engineers and a product manager. The current growth plan for the team is 9 engineers by the end of 2020. 
The team' members are very startup minded, pragmatic, and execution focused. All members of the team are ex-startup founders and 5 out of 6 have joined Coinbase through the acquisition of their startup.
What You'll Be Doing (i.e., Job Duties) 
Work with stakeholders to define and set Staking and DeFI roadmap for your team. 
Ship multiple critical projects for Coinbase's retail and institutional products.
Understand the DeFI ecosystem and collaborate externally with DeFI developers. 
Collaborate with Product and Engineering to break down complex projects into smaller pieces and iterate on their design and implementation. 
Incident response, managing on-call rotation, and runbook creation.
What We Look For In You (ie. Job Requirements)
3+ years of engineering management experience. 
Familiarity with Cryptocurrencies, DeFI, Staking, and the Crypto ecosystem. 
Execution focused with an ability to navigate ambiguity. 
Experience creating, delivering, and operating highly secure and reliable services. 
Being able to be hands-on when needed (e.g. take on-call rotations and review projects with engineers)
Ability to do both long term thinking and short term planning. 
Embodying our values: Positive energy, continuous learning, clear communication, efficient execution, and commitment to building an inclusive environment
Apply
Your application has been successfully submitted.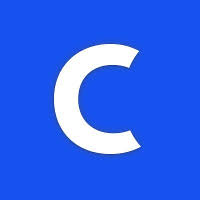 Coinbase is how the world uses crypto