Group Product Manager @Coinbase
Coinbase has built the world's leading compliant cryptocurrency platform serving over 30 million accounts in more than 100 countries. With multiple successful products, and our vocal advocacy for blockchain technology, we have played a major part in mainstream awareness and adoption of cryptocurrency. We are proud to offer an entire suite of products that are helping build the cryptoeconomy, and increase economic freedom around the world.
There are a few things we look for across all hires we make at Coinbase, regardless of role or team. First, we assess whether a candidate demonstrates our values: Clear Communication, Positive Energy, Efficient Execution, and Continuous Learning. Second, we look for signals that a candidate will thrive in a culture like ours, where we default to trust, embrace feedback, disrupt ourselves, and expect sustained high performance because we play as a championship team. Finally, we seek people with the desire and capacity to build and share expertise in the frontier technologies of crypto and blockchain, in whatever way is most relevant to their role.
Read more about our values and culture here.
The Developer Platform team vision is to accelerate the crypto economy through offering our world class services to the external developer community. We believe developers should be freed to focus on their unique business proposition by leveraging our world class services for both simple and advanced crypto-native experiences. As part of this role you will define the strategy for the area, including the core services to release to the developer community. You will define which internal services to offer and explore new services to build in order to meet the demands of the quickly-evolving developer community. 
We are looking for an entrepreneurial, self-motivated Group Product Manager who thrives in a fast-paced startup environment. You will be comfortable dealing with ambiguity, able to think through complex challenges, and able to align cross-functional teams effectively to launch products. Knowledge and experience in payments products, developer platforms, and/or crypto products are value-adds for this role. 
What you'll be doing (ie. job duties):
You will define and build out the Coinbase Developer Platform, including payments and crypto wallet APIs. 
Build the 1- and 3-year strategies and help prioritize the roadmap for the Developer Platform team.
Work with your Design and Engineering counterparts to build & launch core functionalities for developers.
Build relationships with stakeholders and teams to help influence and drive successful outcomes.
Challenge existing status quo and push for new, effective and scalable developer platform solutions.
What we look for in you (ie. job requirements):
Minimum of 7 + years of experience with expertise in either financial technologies, developer platforms, or crypto products.
Bachelor's degree; computer science background and/or MBA preferred.
Experience managing senior PMs.
Ability to build strategy, prioritize and deploy new innovative solutions with focus.
Keen analytical skills, awareness of the latest in payments and FinTech space.
Strong product discovery and research skills, especially in a 0-1 space.
Strong stakeholder management skills and excellent interpersonal skills.
Apply
Your application has been successfully submitted.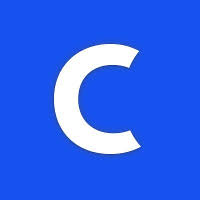 Coinbase is how the world uses crypto