Operations Manager @Coinbase
Coinbase has built the world's leading compliant cryptocurrency platform serving over 30 million accounts in more than 100 countries. With multiple successful products, and our vocal advocacy for blockchain technology, we have played a major part in mainstream awareness and adoption of cryptocurrency. We are proud to offer an entire suite of products that are helping build the cryptoeconomy, and increase economic freedom around the world.
There are a few things we look for across all hires we make at Coinbase, regardless of role or team. First, we assess whether a candidate demonstrates our values: Clear Communication, Positive Energy, Efficient Execution, and Continuous Learning. Second, we look for signals that a candidate will thrive in a culture like ours, where we default to trust, embrace feedback, disrupt ourselves, and expect sustained high performance because we play as a championship team. Finally, we seek people with the desire and capacity to build and share expertise in the frontier technologies of crypto and blockchain, in whatever way is most relevant to their role.
Read more about our values and culture here.
Location: Dublin, Ireland 
The Operations Manager will report into the Operations and Strategy Lead, Ireland and play a critical role in the day-to-day operation of the crypto and custody businesses in Ireland and in managing relationships with regulators, banking partners and other service providers.
What you'll be doing (ie. job duties):
Playing a key role in supporting license application/registration processes with international regulators under new crypto regulatory regimes and ensuring that our crypto and custody businesses operates in full compliance with applicable regulatory requirements
Owning day-to-day responsibility for managing outsourced services provided to and by other CB group entities, ensuring that our Irish crypto and custody entities operate in full compliance with legal and regulatory requirements
Liaising closely with teams in London, Dublin, Berlin and San Francisco to ensure smooth operation of the business
Managing day to day relationships with key external stakeholders such as banking partners;
Overseeing business operations and working closely with the Head of Business Operations, Ireland and the Ireland Country Manager to develop and grow the business and deliver the best of Coinbase to customers
What we look for in you (ie. job requirements):
At least 8 years experience in a Project Management, Legal or Operations role in a regulated entity in the securities or payment services sector
Solid understanding of the European regulatory landscape for financial services, including requirements around management oversight and outsourcing;
Familiarity with regulatory relations work and experience in responding to regulatory consultations and engaging with regulators to help shape emerging regulation, as well as managing regulatory audits
Good understanding of how the various functions of a regulated financial services business operate (e.g. Compliance, Finance, Risk, Treasury, Audit, Outsourcing).
Apply
Your application has been successfully submitted.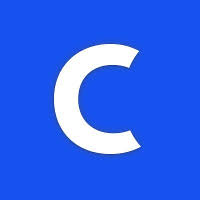 Coinbase is how the world uses crypto