Associate Manager, CX Operations @Coinbase
Coinbase
Full time
Manila, Philippines
Dec 21
Coinbase has built the world's leading compliant cryptocurrency platform serving over 30 million accounts in more than 100 countries. With multiple successful products, and our vocal advocacy for blockchain technology, we have played a major part in mainstream awareness and adoption of cryptocurrency. We are proud to offer an entire suite of products that are helping build the cryptoeconomy, and increase economic freedom around the world.
There are a few things we look for across all hires we make at Coinbase, regardless of role or team. First, we assess whether a candidate demonstrates our values: Clear Communication, Positive Energy, Efficient Execution, and Continuous Learning. Second, we look for signals that a candidate will thrive in a culture like ours, where we default to trust, embrace feedback, disrupt ourselves, and expect sustained high performance because we play as a championship team. Finally, we seek people with the desire and capacity to build and share expertise in the frontier technologies of crypto and blockchain, in whatever way is most relevant to their role.
Read more about our values and culture here.
As an Associate Manager for CX Operations, you'll build and lead a high functioning team of full time Support Analysts . At Coinbase we have a high hiring bar and we're committed to creating a productive, progressive, inclusive place to work. If you're looking to work for a mission driven, employee first organization, please apply today
What you'll be doing (ie. job duties):
Manage a team of high performing customer support analysts for a specific product line and serve as a domain expert for a defined scope of work and/or channel (e-mail, voice, chat, social, etc.).
Achieve service level agreements (including resolution, quality and productivity) for Tier 1 and 2 teams.
Provide leadership guidance based on industry best practices, thoughtful delegation and performance management.
Serve as a trusted point of contact for escalations and high priority issues.
Focus on team growth and enablement through mentorship, career development and employee engagement.
Communicate with internal and external stakeholders in an effective, tactical, and empathetic manner.
Utilize an in-depth understanding of metrics to drive data-guided business decisions.
Continuously add value through effective project management, ruthless prioritization and efficient execution.
Proactively drive impactful changes across workflows, policies and tools by working with internal support teams and vendor partners.
What we look for in you (ie. job requirements):
Familiarity with crypto currency.
Motivated by Coinbase's mission and creating a seamless support experience for our global customer base.
Must work in a defined shift, as required by the business. Weekend support may be required.
Minimum of 4 years of relevant experience in financial services, crypto, technology, and/or customer support.
Minimum of 2 years of direct or program management experience.
Experience with different channels of support, including voice, e-mail, social and/or chat.
Experience with technical writing and/or bug reporting & troubleshooting
Excellent investigative, problem-solving skills
Nimble and adaptable to meeting the evolving needs of a high-growth and fast paced organization.
Nice to haves:
Experience with compliance, payments, fraud, account access, trust and safety, or other relevant operational domains.
Advanced understanding of Google apps, JIRA, Salesforce Service Cloud.
Experience working with and partnering with external outsource business partners.
Apply
Your application has been successfully submitted.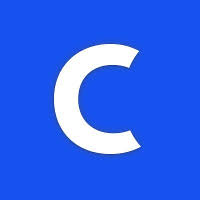 Coinbase is how the world uses crypto