Head of Customer Experience Operations @coinbase
Coinbase
Full time
Tokyo, Japan
Dec 21
Coinbase has built the world's leading compliant cryptocurrency platform serving over 30 million accounts in more than 100 countries. With multiple successful products, and our vocal advocacy for blockchain technology, we have played a major part in mainstream awareness and adoption of cryptocurrency. We are proud to offer an entire suite of products that are helping build the cryptoeconomy, and increase economic freedom around the world.
There are a few things we look for across all hires we make at Coinbase, regardless of role or team. First, we assess whether a candidate demonstrates our values: Clear Communication, Positive Energy, Efficient Execution, and Continuous Learning. Second, we look for signals that a candidate will thrive in a culture like ours, where we default to trust, embrace feedback, disrupt ourselves, and expect sustained high performance because we play as a championship team. Finally, we seek people with the desire and capacity to build and share expertise in the frontier technologies of crypto and blockchain, in whatever way is most relevant to their role.
Read more about our values and culture here.
As the Head of Customer Experience Operations for Coinbase Japan, you'll be responsible for building, scaling and managing a highly performing support team based in Tokyo. You will work closely with both global and local leadership within the company and externally with regulators to launch and scale the organization across multiple product lines.
What you'll be doing (ie. job duties):
Responsible for leading customer support operations in Japan across multiple issue types including account access, payments processing, cryptocurrency transactions and policy enforcement.
Hire and develop a high performing, bi-lingual (English + Japanese) support team, anchored by best practices within the financial services and technology industries in Japan.
Work with senior management across internal support teams, business unit stakeholders and business process outsourcing vendor partners to achieve service level agreements and enable CX innovation.
Work with Japanese regulators to communicate and handle inquiries around operational processes across customer complaints.
Shape strategy for optimizing existing workflows, operationalizing product and policy launches, and building effective feedback loops.
Manage partnerships and serve as an escalation point with various departments within Coinbase, including (but not limited to) product, engineering, legal and security.
Attend monthly and quarterly vendor business reviews to stay abreast and accountable of performance across all tiers of support.
Serve as a critical member of the on-call escalation rotation to handle urgent issues and communicate back to the broader leadership team.
Utilize an in-depth understanding of metrics to drive data-driven business decisions.
Thoughtfully delegate tactical responsibilities and set performance expectations across the organization.
Focus on growth opportunities throughout the organization, including development of managers and leads and learning opportunities across multiple subject areas.
Continuously add value through effective project management, laser focused prioritization and efficient execution
What we look for in you (ie. job requirements):
Motivated by Coinbase's mission and crafting a seamless support experience for our global customer base.
Minimum of 6 years of relevant experience in financial services, technology and/or customer support.
Minimum of 4 years of direct management experience.
Familiarity with banking regulations, payment processes, compliance, consumer and/or institutional operations.
Experience building support strategies and scaling teams across multiple workflows and various channels of support, including voice, email, social and chat.
Experience with partner management and maintaining cross functional partnerships both vertically and horizontally.
Ability to communicate cross functionally and globally.
Flexible and adaptable to meeting the evolving needs of a high-growth and fast paced organization.
Travel requirements up to 10% to Coinbase offices and vendor locations (depending on business need)
Nice to haves:
Experience in project management, analytics and/or vendor management.
Advanced degree in business, finance or CX.
Advanced understanding of Google apps, JIRA, Salesforce Service Cloud.
Proficiency in another language (non-English).
Apply
Your application has been successfully submitted.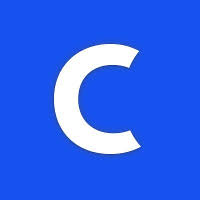 Coinbase is how the world uses crypto