AML Officer @Coinbase
Coinbase
Full time
Tokyo, Japan
Dec 21
Coinbase has built the world's leading compliant cryptocurrency platform serving over 30 million accounts in more than 100 countries. With multiple successful products, and our vocal advocacy for blockchain technology, we have played a major part in mainstream awareness and adoption of cryptocurrency. We are proud to offer an entire suite of products that are helping build the cryptoeconomy, and increase economic freedom around the world.
There are a few things we look for across all hires we make at Coinbase, regardless of role or team. First, we assess whether a candidate demonstrates our values: Clear Communication, Positive Energy, Efficient Execution, and Continuous Learning. Second, we look for signals that a candidate will thrive in a culture like ours, where we default to trust, embrace feedback, disrupt ourselves, and expect sustained high performance because we play as a championship team. Finally, we seek people with the desire and capacity to build and share expertise in the frontier technologies of crypto and blockchain, in whatever way is most relevant to their role.
Read more about our values and culture here.
In this role, you will play a critical role in supporting the management, execution and continued improvement of our AML/CFT program at Coinbase Kabushiki Kaisha (hereinafter, "Coinbase KK" or "KK"). Critical to this role is the ability to understand Japanese law and regulatory requirements, self regulatory organization's rules, and key elements of Coinbase Compliance programs (such as tools and processes) to establish robust AML/CFT structure.
What you'll be doing:
Providing guidance and direction to Coinbase KK management and cross-functional organizations about the requirements to execute the KK AML Program fMaintaining the Coinbase KK Program, including but not limited to:
Drafting, implementing, and maintaining the Program's related policies & procedures;
Reviewing and updating the Program and Risk Assessment on a periodic annual basis;
Reviewing any changes to AML/CFT-related laws, regulations, guidances, or regulatory expectations and ensuring that Coinbase KK implements processes to remain in full compliance with its regulatory obligations and regulatory expectations;
Reviewing the AML/CFT implications of any new or changed Coinbase products, services, initiatives, or distribution channels and advise the business and Executive Management on necessary steps to mitigate perceived AML/CFT risks;
Monitoring the effectiveness of the Program and taking corrective action to track and remedy any deficiencies;
Updating the Program when changes to products and/or services occur;
Assessing staffing, and resource needs to support the program. 
Executing the Coinbase KK Program, including but not limited to:
Conducting detailed investigations of activity contained in escalated STR cases
Determining whether each STR case is to be reported or not, and if so, prepare and submit such STR within JFSA timelines and expectations;
Receiving, documenting, and responding to bank partner inquiries; responding to law enforcement and regulatory requests for information sharing;
Reviewing identified potential Sanction matches and disabling the account and complying with applicable reporting requirements as needed; and
Ensuring relevant Coinbase KK and service provider staff-members receive AML/CFT and Sanctions training and maintaining training and attendance records; 
Providing periodic reporting to the Board and Executive Management on the state of the AML Program and any significant emerging issues; alerting them to any material issues of AML Program non-compliance, and instituting, documenting, and monitoring corrective action;
Assisting in managing regulatory relationships and the examination process of any regulatory AML/CFT exams;
Providing input into the performance of key staff in meeting Program management goals where warranted; and
Overseeing service providers conducting Program activities on behalf of Coinbase KK.
Facilitate Japan/KK specific AML/CTF training. 
Coordinate with the International and Global Compliance teams as required
What we look for in you:
Bachelor's degree or equivalent
Thorough knowledge of AML regulatory requirements.
7 or more years of work experience in the financial industry, regulatory organization, or legal/consulting firm, or a combination thereof.  
3+years of experience in AML/CFT area (Financial crimes investigation, KYC or customer due diligence or other related operational experience.)
Proficiency in English
Ability to work collaboratively with a broad range of business functions
Nice to haves:
ACAMS (Certified Anti-Money Laundering Specialist) certification or similar designation.
Previous history of working with the JFSA, financial institutions and banks.
Apply
Your application has been successfully submitted.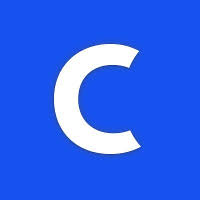 Coinbase is how the world uses crypto