Internal Auditor @coinbase
Coinbase
Full time
Tokyo, Japan
Dec 21
Coinbase has built the world's leading compliant cryptocurrency platform serving over 30 million accounts in more than 100 countries. With multiple successful products, and our vocal advocacy for blockchain technology, we have played a major part in mainstream awareness and adoption of cryptocurrency. We are proud to offer an entire suite of products that are helping build the cryptoeconomy, and increase economic freedom around the world.
There are a few things we look for across all hires we make at Coinbase, regardless of role or team. First, we assess whether a candidate demonstrates our values: Clear Communication, Positive Energy, Efficient Execution, and Continuous Learning. Second, we look for signals that a candidate will thrive in a culture like ours, where we default to trust, embrace feedback, disrupt ourselves, and expect sustained high performance because we play as a championship team. Finally, we seek people with the desire and capacity to build and share expertise in the frontier technologies of crypto and blockchain, in whatever way is most relevant to their role.
Read more about our values and culture here.
Reporting to the Global Head of Internal Audit and the Coinbase Japan Board of Directors, the Internal Audit Lead for Japan will assist in the development and management of the regional internal audit program; this includes developing and maintaining the annual audit plan, working with business teams to document requirements, processes, and controls, and regularly communicating with local and global leadership.
What you'll be doing (ie. job duties):
As a part of a global internal audit team and working closely with out-sourced team(s), develop next generation audit practices to maintain a best-in-class global internal audit function 
Responsible for supporting Coinbase's internal audit plan through the execution of financial, operational and compliance related audits from beginning to end. Key activities include audit planning, stakeholder management, fieldwork execution, reporting and validation of remediated audit findings
Develop audit reports on the effectiveness of the internal control structure for an executive level audience, ensuring reported findings are appropriately documented and supported by evidence
Responsible for tracking and evaluating the adequacy and timeliness of management's response and the corrective action taken on internal audit findings, including validation of remediation activities 
Assist in the preparation of internal audit materials for the Audit Committee and Board of Directors 
Develop customized and valuable solutions to issues identified during the course of audits performed
Validate the effectiveness of control function by leading periodic control certifications for all documented controls
Establish and maintain trusted relationships with business unit management across all levels
Remain current and increase knowledge of regulatory requirements that impact the organization, as well as in the areas of internal control, accounting, business, company products and company information
Attend meetings with regulatory bodies to effectively communicate internal audit practices
Work closely with both first and second lines of defense to maximize meetings utility, testing efficiencies and internal controls review coverage across the organization
Work with external audit and other third party assessors to maximize external audit reliance on internal audit ICFR testing where possible
Serve as a value-add and advisory function to business partners by identifying ways to address audit findings or opportunities for enhancements with the goal of mitigating risk and improving financial and operational performance without compromising 3rd Line of Defense independence and objectivity
Assist with responses to regulatory inquiries as they relate to internal audit matters
Manage and perform ad-hoc investigations/audits/reviews as required
Communicate with and educate process owners effectively, including non-finance individuals, on the importance of controls, an effective control environment, and the role of Internal Auditor
Promote new ideas / innovative means of executing projects and internal infrastructure enhancements focused on process or technology improvements
What we look for in you (ie. job requirements):
Bachelors Degree in accounting/finance or computer science/management information systems  
3+ years of experience in internal or external Audit, Compliance, Management Consulting or IT Consulting
Ability to effectively write and speak both English and Japanese
Excellent understanding of an internal control environment and working knowledge of Internal Controls Over Financial Reporting (ICFR) or Sarbanes-Oxley (SOX) Compliance
Public accounting experience and/or relevant industry experience preferred
Proven project management skills with the ability to juggle multiple responsibilities and deadlines
Solid analytical and problem solving skills, with high standards for quality, accuracy and attention to detail
Excellent written and verbal communication skills 
Self-driven, ability to work independently and in a team environment
Excellent understanding of data analysis techniques
Demonstrated proficiency in Google Suite or MS Excel, Word and PowerPoint
Strong English proficiency, experience working in a international work environment
Ability to travel regionally, at times internationally
Nice to haves:
Experience working in a fast paced organization 
Entrepreneurial attitude and experience with, or the ability to adapt to, a rapidly growing start-up with associated complexities and ambiguities
Experience working with/in an out-sourced or co-sourced internal audit function
Ability to work across functions and time zones
Understanding of crypto, payments and/or financial services industry and experience in auditing information systems and controls
Professional Internal Audit / IT Audit qualification (e.g., CISA, CFE, etc.) or comprehensive working knowledge of the Chartered Institute of Internal Auditor practice
Apply
Your application has been successfully submitted.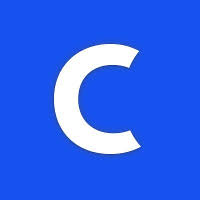 Coinbase is how the world uses crypto