Compliance Monitoring and Testing Manager @coinbase
Coinbase
Full time
London, UK
Dec 21
Coinbase has built the world's leading compliant cryptocurrency platform serving over 30 million accounts in more than 100 countries. With multiple successful products, and our vocal advocacy for blockchain technology, we have played a major part in mainstream awareness and adoption of cryptocurrency. We are proud to offer an entire suite of products that are helping build the cryptoeconomy, and increase economic freedom around the world.
There are a few things we look for across all hires we make at Coinbase, regardless of role or team. First, we assess whether a candidate demonstrates our values: Clear Communication, Positive Energy, Efficient Execution, and Continuous Learning. Second, we look for signals that a candidate will thrive in a culture like ours, where we default to trust, embrace feedback, disrupt ourselves, and expect sustained high performance because we play as a championship team. Finally, we seek people with the desire and capacity to build and share expertise in the frontier technologies of crypto and blockchain, in whatever way is most relevant to their role.
Read more about our values and culture here.
The International Compliance Monitoring and Testing Officer will be responsible for the design, implementation and oversight of a best-in-class risk-based compliance monitoring and testing (CMT) programme, appropriate to Coinbase' international business, risk profile and regulatory commitments. 
The International Compliance Monitoring and Testing Officer will be responsible for driving international consistency across the CMT programme in addition to implementing a robust operating model and supporting policies, procedures and processes.
The role-holder will report to the Deputy Head of International Compliance and will be based in London.
What You'll Be Doing (i.e. Job Duties) 
CMT programme design: 
Identify design requirements for a best-in-class risk-based CMT programme appropriate to Coinbase' international business, risk profile and regulatory commitments;
This includes working with key stakeholders across International Compliance teams to identify and clearly communicate:
Objectives of the International CMT programme;
Scope of the International CMT programme and breadth of activities covered;
The local risks, laws, regulations and commitments which the International CMT programme will seek to address
 CMT programme methodology:
Design [or utilise existing] compliance risk assessment processes to identify key risks/activities for testing/monitoring; 
For each element of the programme assess and identify a suitable monitoring/testing approach, tool and methodology;
Drive international consistency across the programme, ensuring robust and repeatable processes 
 CMT resourcing and operating model:
Identify resources (systems, people and processes) required to execute the International CMT programme
Design robust operating model through which the programme will be executed in BAU
Identify programme efficiencies and drive international consistency 
 CMT programme implementation:
Work with key stakeholders across International Compliance teams to: 
Draft and obtain approval of associated policy and procedures
Design and deliver an annual International CMT plan 
Implement any tooling/systems required to execute the plan 
Delivery of testing/monitoring deliverables on time and to budget
Hiring, training and operational management of compliance testing and monitoring personnel 
Governance and Reporting:
Design a clear and concise reporting methodology and governance framework enabling quick and efficient escalation of issues identified 
Manage and oversee the production of appropriate Management Information (MI)
Identify issue tracking requirements and implement supporting processes 
What We Look For In You (ie. Job Requirements)
Substantive experience of designing and implementing compliance testing/monitoring programmes, including experience relating to the testing/monitoring of Anti Money Laundering (AML) and Financial Crime controls 
Clear and concise communicator both written and verbal. This should include excellent report-writing and drafting capabilities
Track record of delivery of testing/monitoring outcome to time and budget 
A professional Compliance or finance qualification and membership of a recognised professional body would be advantageous, but not a prerequisite 
Comprehensive knowledge of financial services regulations; and retail/ institutional level products
Ability to work collaboratively with a broad range of business functions, with an emphasis on senior management.
Expertise - leader when it comes to regulatory knowledge in Europe and ideally Internationally 
Leadership - prepared to voice concerns and challenges and key stakeholder engagement skills and experience required
Demonstrated ability to generate and execute strategies across a global organisation
Skilled at executing large, multi-functional and cross-organisational assignments that requires in-depth analysis.
Ability to develop, nurture and maintain effective working relationships with diverse groups of people within the organisation as well as with external stakeholders and vendors
Ability to thrive in fast-paced remote environment
Exceptional interpersonal skills and the innate ability to work unsupervised in a structured manner
10+ years of experience in Compliance/Risk related business functions
Track record of building solid working relationships with boards, senior management and regulators
Capacity to meet deadlines while maintaining quality standards and ensuring effective time management
Commitment to Diversity
Keen interest in digital currencies
Professional qualification preferred
Related bachelor's level degree required
Apply
Your application has been successfully submitted.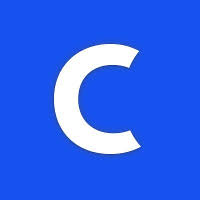 Coinbase is how the world uses crypto