Trading Execution Services Specialist @coinbase
Coinbase
Full time
London, UK
Dec 21
Coinbase has built the world's leading compliant cryptocurrency platform serving over 30 million accounts in more than 100 countries. With multiple successful products, and our vocal advocacy for blockchain technology, we have played a major part in mainstream awareness and adoption of cryptocurrency. We are proud to offer an entire suite of products that are helping build the cryptoeconomy, and increase economic freedom around the world.
There are a few things we look for across all hires we make at Coinbase, regardless of role or team. First, we assess whether a candidate demonstrates our values: Clear Communication, Positive Energy, Efficient Execution, and Continuous Learning. Second, we look for signals that a candidate will thrive in a culture like ours, where we default to trust, embrace feedback, disrupt ourselves, and expect sustained high performance because we play as a championship team. Finally, we seek people with the desire and capacity to build and share expertise in the frontier technologies of crypto and blockchain, in whatever way is most relevant to their role.
Read more about our values and culture here.
Coinbase's Trading Execution Services team provides real-time operational support to our Prime Brokerage platform. Team members are at the front lines of helping important institutional clients execute, settle and custody cryptocurrency trades. They ensure our trading systems are always fully operational from a treasury and counterparty credit perspective.  
Responsibilities
Work closely with Traders on the Coinbase agency execution desk to ensure large client trades are efficiently executed by our algorithmic trading system. 
Settle OTC (over-the-counter) trades with clients and counterparties.
Monitor cryptocurrency and fiat balances on execution venues and rebalance as necessary.
Perform periodic reconciliations of internal accounting systems and external venue balances. 
Monitor client credit balances and process margin calls as necessary.
Settle cryptocurrency loan transactions and process interest payments. 
Work with other support teams to troubleshoot trading, funding and configuration issues. 
Interact directly with clients to answer questions and troubleshoot reconciliation issues. 
Qualifications
3-6 years of experience in financial operations.
Experience in treasury operations including bank wires and cash account reconciliations.
Familiarity with cryptocurrencies including exchange trading and blockchain transactions.
Excellent communication skills with both internal and external counterparties. 
Proficiency with data analytics tools like Excel and SQL databases.
Experience working with large datasets for the purpose of troubleshooting and reconciling financing transactions. 
Willingness to be part of a 24/7 support rotation with a global team. 
Experience with Python or other scripting languages is a plus.
Apply
Your application has been successfully submitted.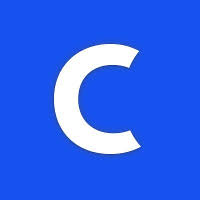 Coinbase is how the world uses crypto